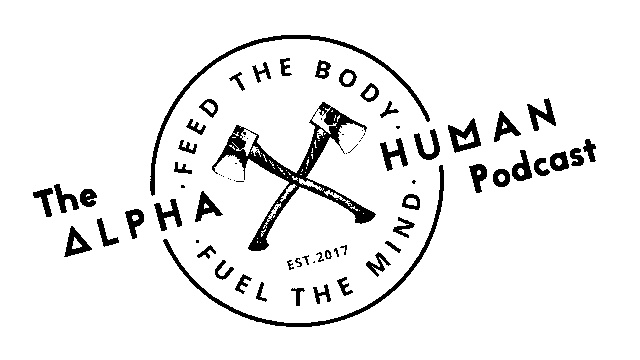 Dr. John Jaquish: The Elon Musk of the
Fitness Industry
Dr. John Jaquish is the scientist behind the revolutionary X3-Bar, which uses a unique combination of the world's most powerful resistance bands attached to a platform and detachable bar, that allows for the type of extreme force that builds muscle 3 times faster than conventional weight lifting, without the risk of joint injury. Dr. Jaquish is also a research professor at Rushmore University, and an expert in osteogenic loading and bone density who has been nominated for the National Medal of Science and who is fast becoming known as the Tony Stark (of Iron Man fame), or more likely, the Elon Musk of the health and fitness industry!
Chris Cavallini: Ex-Navy Deep Sea Diver & Founder of Nutrition Solutions
Chris Cavallini is a former US Navy Deep Sea Diver and the founder of Nutrition Solutions, a highly successful company that provides custom, fitness-specific, prepared meals. They have worked with over 30,000 clients, many of them athletes from WWE superstars like Chris Jericho, New England Patriots' super bowl winning tight-end, Rob Gronkowski, and former UFC Heavyweight champion, Stipe Miocic, through to anyone with health or lifestyle goals they are seeking to achieve.
Jack McNamara: Founder & CEO of DrinkTru
Jack McNamara is a former pro athlete turned sports drink entrepreneur and the founder of DrinkTru, the company behind the clean energy shot known as TruEnergy. McNamara left his career as a professional hockey player to live and work out of his bedroom, a hovel tucked away in the back of a CrossFit gym, while he builds his energy drink startup. McNamara's journey so far has seen a number of start-up accelerators invest in his company, and he's had appearances on the TV Show Entrepreneur's Elevator Pitch.
Dan Luna: Former Navy SEAL & Founder of 3LX
Dan Luna is a former United States Navy SEAL, an expert in Leadership, and a highly accomplished military professional with over 20 years of experience in the SEAL Teams at the unit, operational and command level. Dan was a member of SEAL Team One where he served ten years completing five deployments, including two tours in Iraq, two tours in Afghanistan. In 2010 he became a member of the Naval Special Warfare Development Group, AKA DevGru, AKA Seal Team SIX. His decorations include 2 Bronze Stars w/ Valor, the Purple Heart, the Defense Meritorious Service Medal, the Joint Commendation Medal, and the Navy Commendation Medal w/ Valor x4.
Dr. Shawn Baker: CEO of MeatRx & Author of "The Carnivore Diet"
Dr. Shawn Baker is an elite-level athlete with multiple world records in rowing, and an orthopedic surgeon who served in the US Airforce as a nuclear weapons launch officer and as a combat trauma surgeon and chief of orthopedics while deployed to Afghanistan. Dr. Baker is also the author of "The Carnivore Diet," and the face an improbable health movement that just a few years ago would have seemed absurd, advocating for an all-meat diet, or a diet made up exclusively of animal products. He's the founder and CEO of MeatRx, an organization that educates and promotes the benefits of the Carnivore Diet, and Dr. Baker is also the co-host of the Human Performance Outliers podcast.
Geoffrey Woo: CEO & Co-Founder of HVMN
Geoffrey Woo is the CEO and co-founder of HVMN, a Silicon Valley-based performance nutrition company and host of the Health Via Modern Nutrition podcast. Geoff is also a Stanford trained computer scientist and the creator of the world's first drinkable ketone ester. In this episode of the Alpha Human Podcast, Geoff takes us through his journey as a Silicon Valley entrepreneur who sold his first company to Groupon, and how he went from a bathtub biohacker buying bags of research chemicals on Alibaba, to the CEO of a venture-funded, cutting-edge supplements company that has become highly regarded as the most advanced ketogenic nutrition player in the field.
Tristan Haggard: Co-Founder of Primal Edge Health
Tristan Haggard of Primal Edge Health has become one of the most vocal and popular advocates for eating a diet of meat and animal fats. However, what makes Tristan unique among many in the health and wellness community is not only his extensive knowledge of nutrition, science, and biologic processes but his understanding of the historic and philosophic forces behind modern civilization's dietary habits.
Al Globus: The Architect of Elysium
Al Globus has worked at the NASA Ames Research Center as a contractor since 1979, where he co-founded the NASA Ames Nanotechnology Group, and worked on projects for the Hubble space telescope, asteroid mining, the top-secret X37 space plane, space solar power and has published over 45 papers on these and other subjects, NASA has awarded him 11 awards, including a NASA Software of the Year award. While at Nasa Ames, Globus also designed orbital space settlements (Lewis One and Kalpana One), and advocates for colonizing space as soon as possible, and believes that colonizing space is as important an event as "ocean-based life's colonization of land half a billion years ago."
Frank Tufano: Carnivore Diet & Fitness Coach
Our guest on this week's episode of the Alpha Human Solution Podcast is Frank Tufano, who has been following a carnivore/animal products only diet for six years. In our interview with Tufano, he recounts the journey that led to becoming a full carnivore years before many of the current proponents of the diet, and why he believes the thought leaders of the modern-day meat only "zero carb" movement such as Dr. Shawn Baker, Charles Washington, et. al., are dead wrong in their advocacy of grain and antibiotic fed muscle meats as harmless and healthy.
Lierre Keith: Author of The Vegtarian Myth: Food, Justice and Sustainability
Lierre Keith spent twenty years as a vegan well past the date at which a plant based diet wrecked her health. Now she's an anti-agriculture food activist with a unique environmental philosophy, and the renowned author of the highly controversial book, The Vegetarian Myth. The Vegetarian Myth is probably one of the most dangerous books you could write in this day and age, what with fanatical vegans drenching butcher stores in blood, and threatening the lives of those who "murder" for meat, however for Lierre, the truth is closer to "wheat is murder."
Alan Watson: Health & Nutrition Researcher
We are joined by Alan Watson, a health and nutrition researcher, a "You Can't Trust the Experts" patient advocate, cardiovascular nutrition analyst and author of 21 Days to a Healthy Heart and Cereal Killer, the Unintended Consequences of the Low-fat Diet. Alan is also a veritable cholesterol/saturated fat-heart hypothesis wrecking ball, he regularly exposes the corruption, lies and misleading information put out by bought and paid for food industry-funded propagandists and health authorities who continue to spout disinformation about how saturated fat is bad, the lies about how saturated fat causes heart disease, the incessant propaganda about how cholesterol is evil, and how you must lower your cholesterol to have a healthy heart.
P.D Mangan: Founder of Rogue Health & Fitness
P.D. (Dennis) Mangan founder of Rogue Health & Fitness discusses how he rejected the advice of health authorities to cure his chronic fatigue syndrome. We talk about how industrial agri-products and anti-meat, anti-saturated fat dogma has led to the "diseases of modern civilization," and why health advisory councils like the AHA still recommend these diabolical insults to human health. P.D. also describes how he transformed his physique to become carved out of stone at age 63! Lawrence also reveals the shocking history behind the rise of the AMA and it's association with John D. Rockefeller and the Carnegie Foundation, and their efforts to corner the pharmaceutical market and control the medical education system in an effort to use doctors as advocates for their burgeoning drug empire.